Bret Harte Elementary Teachers & Staff
At the heart of a child's enjoyable educational experience is a passionate teacher who cares about his or her success. That is what you will find with each member of Bret Harte's staff. Here we are dedicated to providing a positive, encouraging, yet challenging learning environment for our students and cheering them on throughout their time at Bret Harte and beyond.
Please feel free to contact us directly to learn more about how our teachers and staff can meet your child's educational needs.
Administration
About Laurie Haas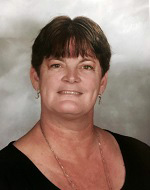 Education:
MA in Educational Leadership
Experience:
After over twenty years in education working with students from first through twelfth grades, I am excited to begin my tenure as the principal at Bret Harte Elementary School. I am excited about working with such an amazing staff and wonderful group of students. I look forward to building strong relationships with the students and families of the community for years to come.
Close
About Linda Korff-Reis
Close
About Ruth Andrade
Close
About Brandy Guzman
Close
About Ana Perez
Close
About Veronica Oregel
Close